WASHINGTON, D.C. (KUSI) — The world became captivated with the word "covfefe" this morning — a word that, so far, has not been defined by the dictionary but has the internet guessing its meaning.
So how did it happen?
President Donald Trump typically connects with his fan base through Twitter and Tuesday night was no different; around midnight, President Trump sent this tweet: "Despite the negative press covfefe."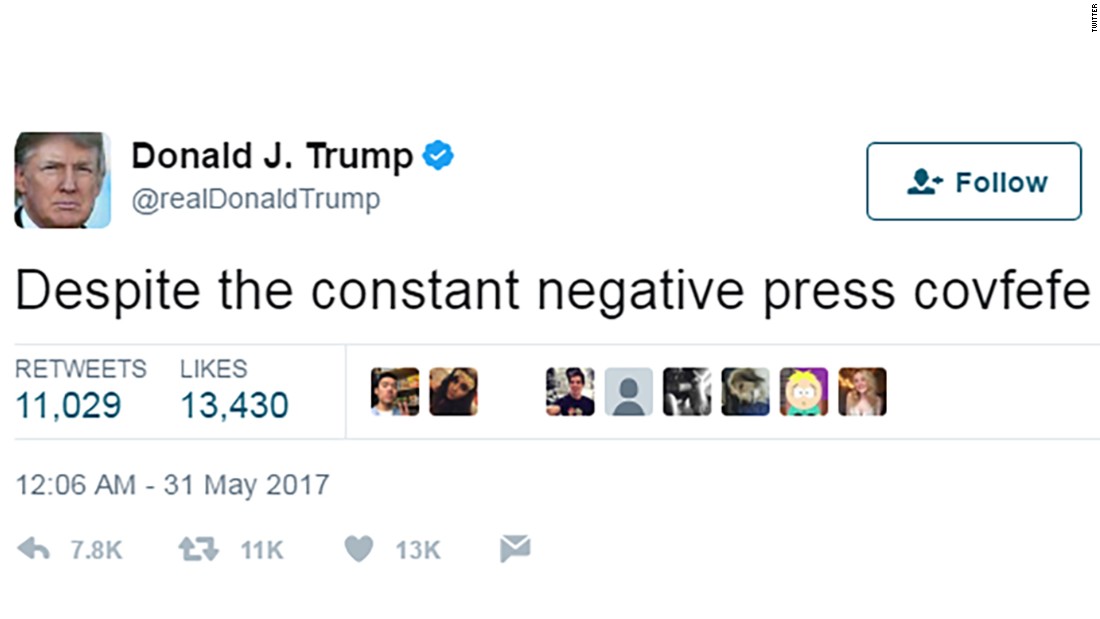 Clearly, the President mis-tweeted, but it was too late — within minutes, the undefined word had already captivated the masses on the web:
Everyone questioned how to pronounce the word:
Dictionary service Merriam-Webster posted about how searches for the word skyrocketed on their website after the tweet:
The tweet became one of the Predent's most popular posts on the site before it was taken down hours later and replaced with "Who can figure out the true meaning of "covfefe" ??? Enjoy!"
And enjoy people did: