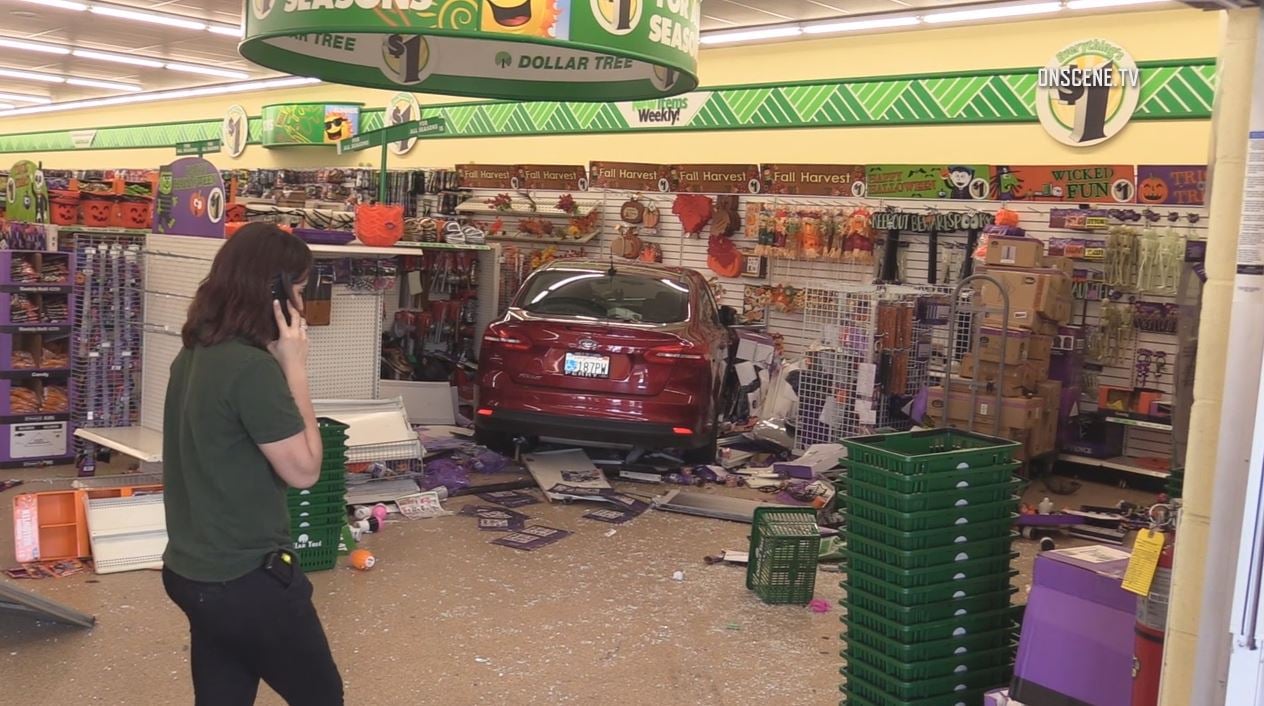 CHULA VISTA (KUSI) — Two out-of-control vehicles smashed into two store buildings within minutes of each other, in strikingly similar — but separate — incidents in the San Diego area Wednesday afternoon.
A car careened out of a parking lot at a strip mall near Southwestern College Wednesday and smashed its way inside a discount store, damaging merchandise and furnishings but causing no injuries or serious structural damage.
The crash in the 900 block of Otay Lakes Road in Chula Vista was reported shortly before 10 a.m., according to fire department officials.
The vehicle came to a stop roughly 20 feet into the Dollar Tree store, "amazingly" hurting none of the customers or employees inside, Chula Vista Police Battalion Chief Rob Nelson said.
Though the red sedan ran over some display fixtures, it struck no structural-support elements of the building, according to Nelson.
"It was pretty impressive to see," he said.
The driver told emergency crews she could not remember how the crash had happened.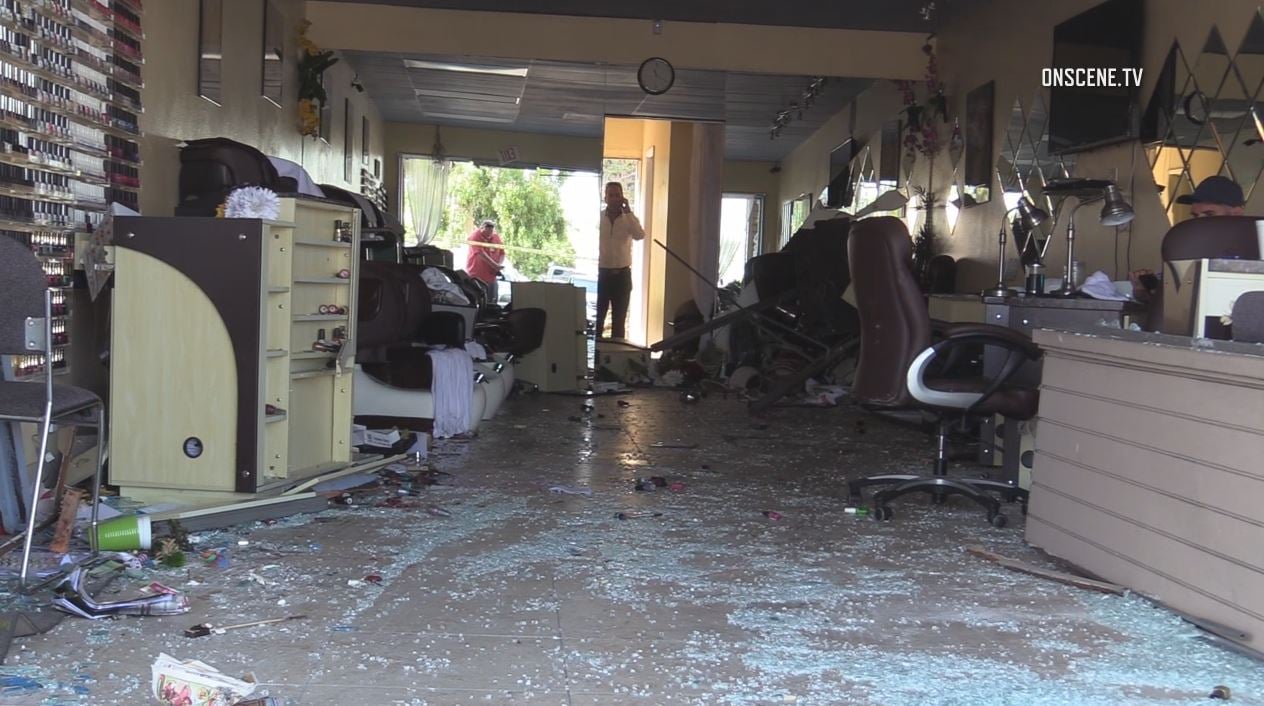 At virtually the same time the accident occurred, a compact car smashed through front windows at T's Nails in the 7100 block of Broadway in Lemon Grove, — winding up fully inside the structure — when a woman lost control of the Toyota sedan she was driving, a battalion chief and spokesman for Heartland Fire & Rescue said.
A person who had been inside the shop at the time of the crash was treated at the scene for minor injuries, as was the driver. Medics then took the latter to a hospital for further evaluation.
The wreck appeared to have caused minimal structural damage, according to Casey. It was unclear what caused it, though alcohol seemingly was not involved, he said.