Heavily damaged Ted Williams Ball Field reopens in North Park
SAN DIEGO (KUSI) — City of San Diego officials reopened the Ted Williams Ball Field in North Park Thursday, 10 months after a broken water main badly damaged the facility.
The field, named after the baseball legend who grew up nearby, was given new sod, irrigation and electrical systems, according to the city. The area surrounding the field now has drought-tolerant landscaping.
The field was damaged Jan. 5 when a 30-inch cast iron pipe running under the park broke beneath home plate, sending torrents of water into the park grounds, surrounding streets and homes. It took about 90 minutes for city crews to stop the water flow.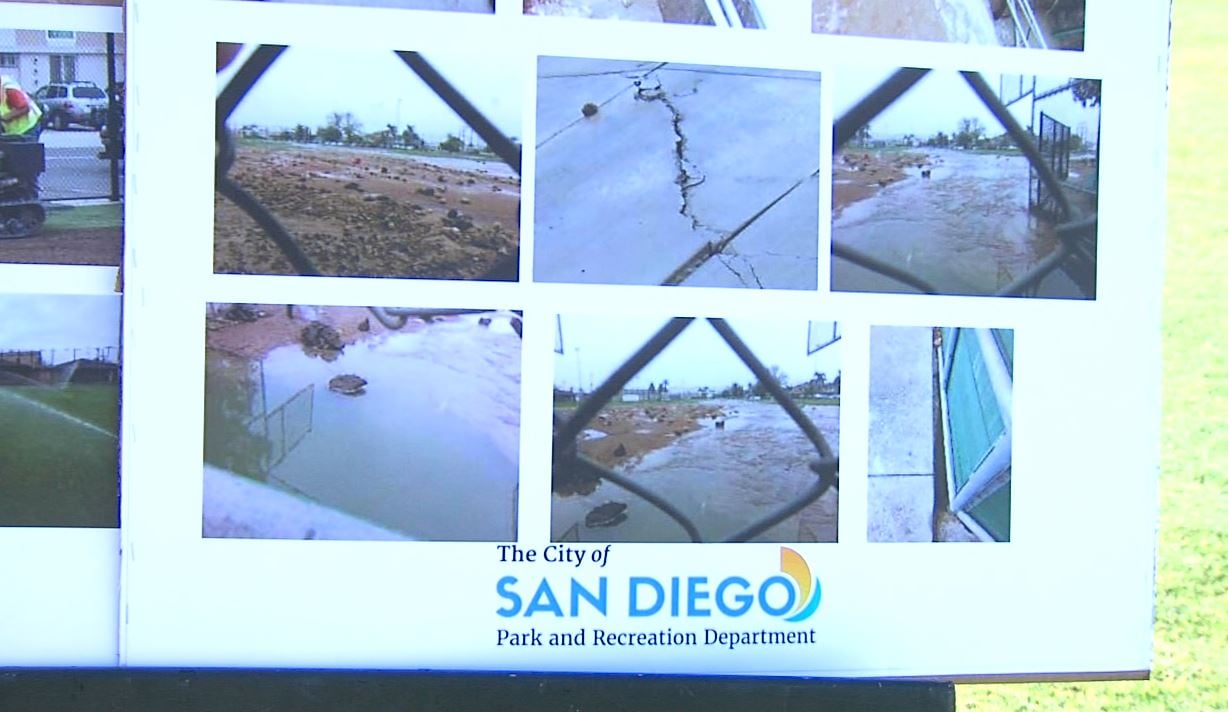 City officials said the rupture caused large rocks to be hurled into the outfield and surface erosion so bad that the field had to be entirely rebuilt. Dugouts, electrical equipment and a sidewalk were also damaged.
The ballpark is located at North Park Community Park, two blocks from Williams' boyhood home on Utah Street. He later starred at Hoover High School and played for the minor league San Diego Padres.
He went on to a Hall of Fame career with the Boston Red Sox, hitting .344 over 19 major league seasons, with 521 home runs. The two-time American League Most Valuable Player was also the last to hit better than .400 over the course of a full season, with a .406 batting average in 1941.
Field said the park is a gathering place for the community for children and families.