Update: Doctors upgrade Rep. Scalise's condition from 'critical' to 'serious'
ALEXANDRIA (KUSI) — 6/19/2017 — Doctors treating Rep. Steve Scalise at MedStar Washington Hospital Center have upgraded his condition from "critical" to "serious."
According to NPR, the 51-year-old underwent another surgery Saturday, his third since arriving.
Scalise "continues to show signs of improvement," MedStar Washington Hospital Center said in a statement Saturday evening.
"He is more responsive, and is speaking with his loved ones. The Scalise family greatly appreciates the outpouring of thoughts and prayers," the hospital wrote, "on behalf of the Scalise family."
"[Scalise] will require additional operations to manage abdominal injuries and other broken bones. He will be in the hospital for some time. Predicting the length of that hospital stay will be much easier after a few more days have passed. After discharge he will need a period of healing and rehabilitation," said Dr. Jack Sava.
Dr. Sava also said U.S. Capitol Police Special Agent Crystal Griner, who was also wounded in the shooting, "sustained a gunshot wound to the ankle, and remains hospitalized in good condition."
6/14/2017 6:05 p.m. — President Trump visited the hospital where congressional representatives were being treated following the shooting.
According to CNN, President Trump arrived at Medstar Washington Medical Center, accompanied by First Lady Melania Trump, to deliver flowers to Rep. Steve Scalise, who remained in critical condition following emergency surgery.
White House officials said the president would probably only be able to visit with Scalise's family.
A US Capitol Police officer who was also hurt in the gun attack was also receiving treatment at the facility.
1:00 p.m. — A suspect believed to have opened fire on congressional representatives, leaving four injured, at a baseball practice in Virginia early Wednesday, has died, President Donald Trump said in a briefing at the White House.
According to authorities, 66-year-old James Hodgekinson of Illinois opened fire on a group of Republican representatives in Alexandria practicing for an annual congressional baseball game between House Democrats and House Republicans.
Witnesses described seeing a gunman with a rifle unload about 50 to 100 rounds of ammunition onto the baseball field at about 7 a.m. EST. Capitol Hill policeman — who were on hand because of Rep. Scalise's high ranking — returned fire, striking the gunman. Lawmakers took cover during the shootout.
Hodgekinson succumbed to his injuries, according to the President. The motive for the shooting is unknown but congressional members were believed to have been targeted, according to CNN.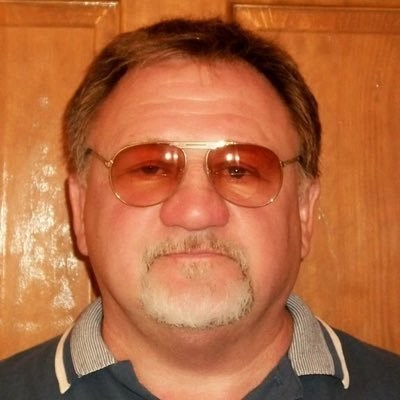 James T Hodgekinson, 66, was identified by police as the gunman in a shooting at a congressional baseball practice Wednesday.
House Majority Whip Rep. Steve Scalise of Louisiana was one of four people struck by gunfire. Scalise underwent surgery and was in critical condition, according to hospital officials.
Texas Rep. Roger Williams confirmed Wednesday his congressional staffer Zack Barth was shot. Barth was receiving medical treatment and expected to survive. Two Capitol Hill policemen were also struck by gunfire.
Rep. Steve Scalise of Louisiana, a true friend and patriot, was badly injured but will fully recover. Our thoughts and prayers are with him.

— Donald J. Trump (@realDonaldTrump) June 14, 2017
The investigation into the shooter's motive were ongoing. FBI agent Tim Slater said it was too early to say if the act was a targeted attack on Scalise.
Hodgekinson was a volunteer for the Bernie Sanders campaign for president in 2016 and, according to postings on social media, despised the republican party.
Rep. Jeff Duncan of South Carolina recalled a man approached him and asked if he was a Republican or a Democrat before walking away.
On the Senate floor Wednesday, Sen. Sanders acknowledged that the man worked on his campaigned and said he was "sickened by this dispicable act."
"Let me be as clear as I can be: Violence of any kind is unacceptable in our society and I condemn this action in the strongest possible terms."
Representatives were practicing for a congressional baseball game scheduled for Thursday. The annual game between House Democrats and House Republicans raises money for charity. It is unclear if the game will continue.
None of San Diego's congressional delegation were at the scene of the shooting.
Vice President Mike Pence was scheduled to speak at a legislative conference in Arlington Wednesday but it was cancelled following the shooting. The vice president and other current and former elected officials offered their condolences:
Karen & I are praying for @SteveScalise, the Capitol Police, & all hurt for a speedy recovery. Our hearts are with them & their loved ones.

— Vice President Pence (@VP) June 14, 2017
Former Arizona Rep. Gabby Giffords, who was shot during a targeted attack in 2011 called her former colleagues "heroes."
My heart is with my former colleagues, their families & staff, and the US Capitol Police- public servants and heroes today and every day.

— Gabrielle Giffords (@GabbyGiffords) June 14, 2017
This is a developing story and will be updated.