Oceanside man accused of torturing neighbors' dogs pleads not guilty to animal abuse charge
VISTA (KUSI) — An Oceanside man accused of torturing and disfiguring his next-door neighbors' dogs over a period of months, poisoning them, burning them with acid and gouging out one of their eyes, pleaded not guilty Friday to felony animal neglect and animal cruelty and misdemeanor vandalism.
An Aug. 23 preliminary hearing was scheduled for David Christopher Herbert, who was ordered held on $1 million bail. The 36-year-old defendant faces 16 years in prison if convicted, according to the District Attorney's Office.
Herbert was taken into custody Wednesday morning during a traffic stop near his Carino Way home, according to the Oceanside Police Department.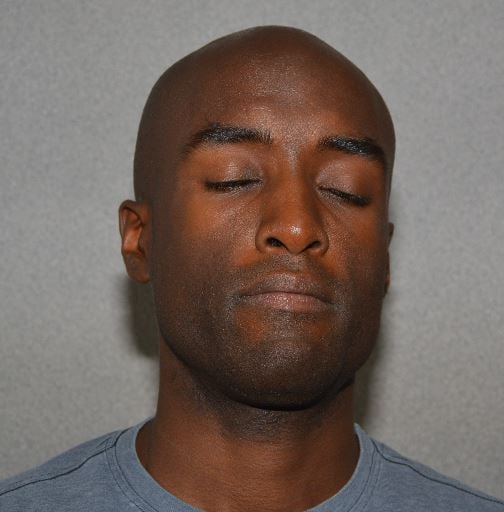 Herbert, who served six years in the Navy before being honorably discharged, allegedly tormented his neighbors — two successive sets of residents — beginning late last year by puncturing tires on their cars, trespassing in their home, and stealing and mutilating their dogs, one of which remains missing and presumed dead.
According to a GoFundMe.com page set up by the first set of victims to seek financial aid to help pay their veterinary bills, their two huskies, Cocayo and Estrella, were burned by acid on their faces and bodies during a home invasion in late February and, two months earlier, were fed marijuana in an apparent attempt to poison them.
The assailant also pulled one of Estrella's eyes out of its socket, and veterinarians had to remove the damaged organ, police spokesman Tom Bussey said.
Following the final crimes against them in late April, those victims moved away. Similar abuse continued, however, against the people who subsequently moved into the home, according to police.
On May 30, the new residents reported their two dogs missing. One of the animals was recovered by a neighbor, but the second, a golden retriever named Lala, has not been found. Investigators believe that Lala was subjected to "a violent assault" and likely killed, Bussey said.
Authorities have no idea what might have prompted the seeming vendetta against the suspect's neighbors and their dogs, the spokesman said.