Remembering 58 lives lost in Las Vegas shooting
SAN DIEGO (KUSI) — The names of and stories about people killed in a horrific mass shooting at the Sunday Route 91 Harvest Festival in Las Vegas began to come out Monday. Among those tragically killed were a special education teacher, a military veteran and Las Vegas police officer, and a San Diego family law attorney.
Hannah Ahlers, 35
Hannah Ahlers could be daring. The Murrieta, Calif., resident was part of a tight-knit community of skydivers and enjoyed the outdoors.
"She was possibly one of the most beautiful women I have ever seen, with a heart to match," Almond said. "She never came across with the diva mentality she easily could have had. She was a devoted mother and wife."
Heather Alvarado, 35
A mother of three and the wife of a firefighter, Heather Alvarado was someone who liked to see the good in others.
"She would do anything for [her children]. She spent her whole life serving others in her family and community," her husband said in a statement. Albert Alvarado is a firefighter in Cedar City, Utah, where the family lives.
Dorene Anderson, 49

(Dorene is second from the right)
Dorene Anderson was a hockey booster in Anchorage and a self-described "stay-at-home wife and mother." She had traveled to Las Vegas with her husband, John, and daughters Stefanie and Jessika, according to a friend. She was the only one shot.
"You lit up her world," Gayle Simmons White commented on the photo. "There was no end to her love for you and your sister and dad. She was by far the best person I've ever known."
Carrie Barnette, 34
Carrie Barnette was celebrating a friend's 30th birthday in Las Vegas. She was the oldest of three children, and family was her priority, said her mother, Mavis Barnette.
"Beautiful child; she was my firstborn," Mavis Barnette said. "She was always generous and helping everybody in every way. She loved her nieces and nephews and her sister and brother."
She had recently purchased a home in Riverside, and worked at a cafe at Disney's California Adventure theme park in Anaheim.
"Carrie Barnette had been a member of the Disney California Adventure culinary team for 10 years and was beloved by her friends and colleagues," said Walt Disney Co. Chairman and CEO Robert Iger. "Our thoughts are with her family, along with our support, during this incredibly difficult time."
Jack Beaton, 54
Jack Beaton and his wife, Laurie, had been with friends celebrating their 23rd wedding anniversary, which fell on Sunday, the final day of the Route 91 Harvest Festival.
"Lost my best friend. I love you so much more then you could ever imagine," Jake Beaton posted on Facebook, along with a collage of pictures of his father, mother, sister and himself. "Please watch over our family. You will forever be remembered as our hero! #atruehero"
Steve Berger
Berger of Minnesota was celebrating his 44th birthday in Vegas when shots broke out. His family didn't hear the news that he was one of 58 victims until two days after the attack. He was described as a fun-loving, hard-working father of three
Candace Bowers, 40

(Candace is second from the right)
Candace Bowers, 40, overcame many challenges in her life. Her mother died when she was a young girl. She raised two children as a single mother.
"Everybody loved her. She always had a smile on her face and would help anybody," Vicki Jeffries, Bowers' aunt, said in a phone interview before breaking down in tears over Bowers' death. "She had a big heart. She was just a sweetheart. She would do anything for anybody."
Denise Burditus
Denise Burditus and her husband, Tony, lived in Martinsburg, West Virginia and loved to travel and spend time with their grandchildren.
"It saddens me to say that I lost my wife of 32 years, a mother of two, soon to be grandmother of five this evening in the Las Vegas shooting," Tony later wrote in his own post. "Denise passed in my arms. I LOVE YOU BABE."
Sandy Casey
Sandy Casey was a special education teacher at Manhattan Beach Middle School for nine years.
"She is loved by students and colleagues alike and will be remembered for her sense of humor, her passion for her work, her devotion to her students, and her commitment to continuing her own learning and to taking on whatever new projects came her way," the Manhattan Beach Unified School District said in a statement. "She has made a tremendous difference in the lives of her students and their families, many of whom worked with her over multiple years."
Andrea Castilla, 28
Castilla was attending the concert with her boyfriend of seven months, Derek Miller, who, according to the Los Angeles Times, was planning on proposing.
Castilla, a makeup artist at Sephora, had turned 28 on Sept. 29 and was celebrating in Las Vegas with her boyfriend, sister and a group of friends.
The weekend before her death, Andrea Castilla told her brother that she wanted to pursue a career as a makeup artist for cancer survivors.
"She wanted to make them feel beautiful," Adam Castilla said.
Denise Cohen
Denise was in the crowd of concert-goers with her boyfriend Derrick 'Bo' Taylor when the shooting started. Both were killed in the attack. Denise was 58-years-old from Carpinteria, Calif.
Austin Davis
The 29-year-old pipefitter from Riverside was attending the concert with family friends. His girlfriend, Aubree Hennigan, had pleaded for help finding him after the shooting, but later confirmed that Davis was among the dead.
"Tonight we lost an amazing man," she wrote on Facebook. "Austin, my love, I can't believe this happened. You didn't deserve this."
Thomas Day Jr., 54
Thomas Day Jr.'s four children — all in their 20s and 30s — were with him at the Route 91 Harvest Festival.
"He was the best dad. That's why the kids were with him," said his father, Thomas Day Sr.
Christina Duarte
The 22-year-old was initially reported missing following the shooting, but friends told the Daily Breeze Tuesday she had been confirmed dead. The recent Loyola Marymount University graduate and Chapman University law student worked in fan services for the Los Angeles Kings. She was attending the concert with her brother's girlfriend.
Stacee Etcheber, 50
Etcheber was as likely to be seen cheering on her kids' sports games as starting a fire on their school camping trips, or helping someone change the oil in their car.
"It's with a heavy heart and deep sorrow, Stacee Etcheber has passed away," wrote her brother-in-law, Al Etcheber. "We will dearly miss you."
Brian Fraser
According to a GoFundMe page set up for Fraser, he was an initiated member of the Sigma Alpha Epsilon Fraternity at the California State Polytechnic University, Pomona.
"As a lifetime member of the fraternity, Brian is joined by a brotherhood of True Gentlemen who share the values and beliefs instilled within us all," said Rodd Golshan, who created the page.
Keri Galvan, 31
Keri Galvan had three children under the age of 10, and her devotion to them wasn't difficult to spot.
Stefanie Reines, a friend, wrote on Twitter that Galvan was a "beautiful, amazing, kind and generous person who made everyone smile."
Dana Gardner, 52
Gardner was a deputy clerk at the San Bernardino County Clerk's Office.
As the deputy recorder-county clerk, "she was one of my go-to people," said Bob Dutton, a co-worker. "If you needed advice or questions came up, she had the answer. She was my go-to person."
Angie Gomez
Angie Gomez, was a Riverside Polytechnic High School graduate in 2015. "We are heartbroken," the school district said. "Please join me in lifting her and her family up in prayer. She will always be loved and endeared by our Poly Family."
"Angie was a fun-loving, sweet young lady with a great sense of humor," her former cheer coach, Lupe Avila, said in an email. "Angie was a loyal friend who loved her family and will be forever missed by all those who knew her."
"This is a tremendous loss for the Riverside Unified family, and we are shaken and saddened by this news," according to the Riverside Unified School District. "Poly High staff remember Angela Gomez — also known as `Angie' — as a fun-loving young lady with a great sense of humor. They say she loved the stage and participated for many years with Riverside Children's Theater, as well as being involved in her middle and high school choirs."
Charleston Hartfield, 34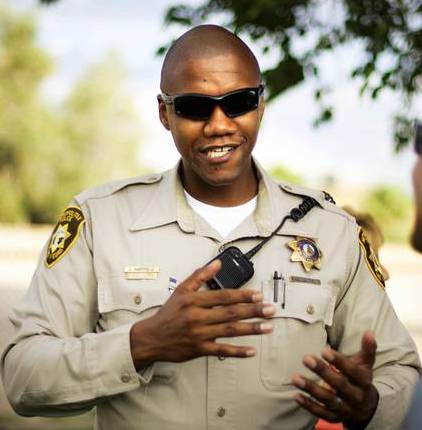 Hartfied was a military veteran and Las Vegas police officer, who was off-duty at the time of the attack. The 34-year-old also coached youth football.
"I don't know a better man than Charles. They say it's always the good ones we lose early. There's no truer statement than that with Charles," Hartfield's friend Troy Rhett told the Review-Journal. "Our hearts have just been very heavy since hearing the news."
Chris Hazencomb, 44
Colleagues and relatives described Chris Hazencomb as a kind and selfless man, a friend and co-worker who loved talking sports.
He was at the country music festival Sunday with a friend who has two children, she said.
"He gave his life for the person that he was with at the show, at the concert. He covered her so that she wouldn't get shot," Carolyn Hazencomb said. "It was fortunate that he saved her life…so that her kids are ok to have a mom."
Jennifer Irvine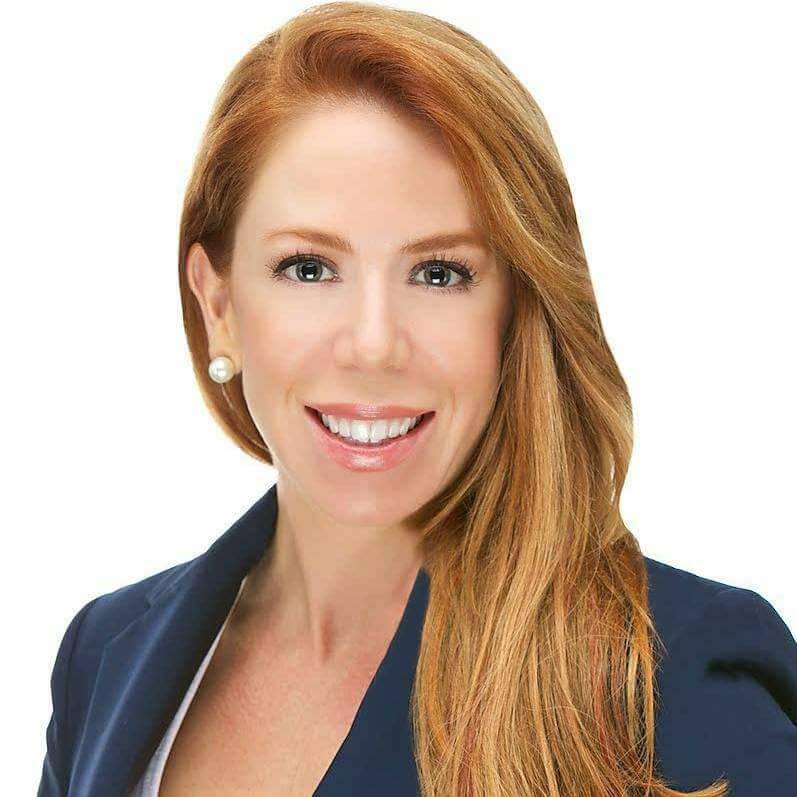 Jennifer Irvine, 42, was a San Diego family law attorney with her own practice downtown.
"My good friend, colleague, and business partner Jennifer Irvine was killed by a madman at the festival in Las Vegas," a friend posted on Facebook. "A tragic loss of a kind, generous, and beautiful lady. She will be greatly missed."
She was a graduate of the University of San Diego and California Western School of Law, according to her LinkedIn page.She was the owner of San Diego-based Law Office of Jennifer T. Irvine, her Facebook page said.
Teresa Nicol Kimura, 38
Among a close-knit group of Orange County friends who dubbed themselves the "framily," Teresa Nicol Kimura was known for her energy, radiance and craftiness.
"Oh man, she was the life of the party without having to need all of the attention. If she was in the room, your attention was just drawn to her, because of her smile and her laugh," said friend Chad Elliott. "She was Auntie Nicol. … One of the best ways to describe her was that she put Martha Stewart to shame in party planning. Everything she did was over the top."
Jessica Klymchuck, 34
Jessica Klymchuk was a librarian and a bus driver who was raising four children on her own. Klymchuk was a resident of Valleyview, a tight-knit town of about 2,000 people in central Alberta, Canada.
Carly Kreibaum, 33
Carly Kreibaum lived in the small town of Sutherland, Iowa, with her husband and two children, worked at a Wal-Mart store and was beloved in the community.
"Carly is a wonderful woman. Well-loved by everyone and a fabulous mother," said Sutherland City Clerk Natosha Petitt.
Kreibaum was a housewares manager at the Wal-Mart Superstore in Spencer, Iowa, where she had worked for the last 12 years, said Wal-Mart spokesman Charles Crowson.
Rhonda LeRocque, 42
LeRocque of Tewksbury, Mass., was an active member of the Jehovah's Witnesses and worked at a Cambridge design firm. In the aftermath of Hurricane Katrina, she and her husband, Jason, helped rebuild homes in Louisiana.
"All I know is someone started shooting and people are running and she got shot in the head," Carol Marquis, LeRocque's grandmother, told the Boston Globe. "And we lost a dear, close, good person — one of the nicest people you will ever meet in your life."
Victor Link, 55
Music was part of Victor Link's life ever since he was a boy in rural Shafter, Calif. His parents were from Arkansas and Missouri, and regularly listened to Charley Pride, Ernest Tubb, Kitty Wells and Hank Williams.
"He was a very kind and loving guy who gave whatever he could to whoever he could. If someone was in need, Victor was always there and he was a good man who always took care of his responsibilities," Craig Link said. "Just as solid as anybody you ever meet, and respectful. And he was madly in love with his fiancee and she was madly in love with him."
Jordan McIldoon, 23
One of two Canadians killed. He was attending the music festival with his girlfriend.
"We only had one child," Al and Angela McIldoon told CBS News. "We just don't know what to do."
Kelsey Breanne Meadows, 28
Kelsey Breanne Meadows stayed close to home, growing up to become a substitute teacher at her alma mater, Taft Union High School.
Meadows graduated from the high school in 2007 and earned a bachelor's degree from Cal State Fresno before joining the school district as a substitute teacher in 2012, according to the school district.
"Kelsey was smart, compassionate and kind," Principal Mary Alice Finn said in a statement. "She had a sweet spirit and a love for children."
Calla Medig, 28
Calla Medig was going to become a manager at Moxie's restaurant in Edmonton.
"She's left a huge hole in our hearts," said her boss at Moxie's, Scott Collingwood. "She was an absolutely fantastic lady."
Sonny Melton, 29
Heather Gulish Melton told WZTV that her husband, Sonny Melton of Paris, Tennessee, died because he saved her from being shot. White House Press Secretary Sarah Huckabee Sanders said in a briefing the couple has been married about a year, and Melton was a registered nurse.
"You know how when you met someone and you just know that they're good and kind? That was Sonny," Christy Davis, an assistant nursing professor, said in the college's statement. "He just had a sweet, kind spirit about him."
Patricia Mestas, 67
Pati Mestas' love of music — particularly country music — led her to many concerts and festivals. And on Sunday, it took her to Las Vegas for the final day of the Route 91 Harvest music festival, a show she'd been eagerly awaiting.
"Pati was a firecracker. I never dreamed she'd be taken from us in an instant," said Alexis Magana, a family friend. "Our firecracker is gone and now it's just dark."
Austin Meyer, 24
Austin Meyer and his fiancee Dana Getreu headed for Las Vegas after she surprised him with tickets to a country music festival on the Strip.
"He was a wonderful young man and my future son-in-law," Gary Getreu, Dana's father, wrote in a statement released by the college. "He loved attending the automotive program at your school and praised it all the time." In one photo posted on social media, Meyer is shown kissing Dana Getreu on the cheek as she squints and smiles broadly. "The loss and grief his family and mine feel at this time is beyond belief," Gary Getreu said.
Adrian Murfitt, 35
Adrian Murfitt worked as a commercial fisherman. A fan of country music, Murfitt decided to travel with longtime friend Brian MacKinnon to Las Vegas to attend Sunday's concert.
"He made me laugh. He was like an Alaskan cowboy, but when he saw a dog he'd turn into a 10-year-old kid," MacKinnon said.
Rachael Parker, 33
Parker had worked as a records technician at the Manhattan Beach Police Department for 10 years.
"She was just a great, great worker, always happy — definitely had her whole future ahead of her," said Manhattan Beach police spokeswoman Kristi Colombo. "I'm heartbroken and speechless."
Jenny Parks
Parks was a kindergarten teacher in Palmdale, was also killed in the shooting. CNN reported that her husband, Bobby, was shot in an arm but is expected to survive.
According to a GoFundMe page established for the family, Parks "was a wife, mother, sister, daughter, friend, teacher and so much more."
"She touched many lives. Her life was cut far too short on the last night of the Route 91 Harvest Festival. She leaves behind her husband, Bobby, and young children, Bryce and Leah, parents and brothers and their families. Let's show our support to her family as we mourn this sad loss."
Carrie Parsons, 31
Carrie Parsons was a huge fan of country music singer Eric Church and, as he played at the Route 91 Harvest Festival on Sunday night, she stood near the stage and took a selfie. She posted the photograph on Facebook, adding the message: "Night made! #ericchurch #vegas #rt91harvest."
A manager at the Seattle staffing and recruiting firm Ajilon, Parsons grew up across Puget Sound on Bainbridge Island. A 2004 graduate of Bainbridge High, she played on the school's volleyball and fast-pitch softball teams and earned a college arts scholarship awarded by Bainbridge Arts & Crafts, according to her LinkedIn page.
Lisa Patterson
Patterson's husband, Bob, told reporters in Las Vegas the couple had been together for more than 30 years. The couple was from Lomita and had three children. Bob Patterson was a coach and umpire with the Palos Verdes Girls Softball League, and Lisa was a regular volunteer and supporter of the league.
"Lisa had an infectious energy and fierce love for her family, and we are beyond heartbroken for Bob and their three kids," friend Andy Tamilin wrote on a GoFundMe page. He said Patterson and her husband "spent endless hours donating their time and energy to help the girls of our community."
John Phippen, 56
John Phippen of Santa Clarita was born in New York and later moved to California. He was the owner of JP Specialties, a home remodeling company in Santa Clarita. He was in Vegas with his son Travis for the concert, who was shot but rendered aid to more than a dozen wounded people in the corwd.
"He was my best friend," Travis said. "He never did anything wrong to anybody. He was always kind and gentle. He was the biggest teddy bear I knew."
Melissa Ramirez, 26
Ramirez was a Littlerock native who graduated from Cal State Bakersfield in 2014 with a degree in business administration. According to a memorial Facebook page, she lived in North Hollywood and worked for the Automobile Club of Southern California.
Ramirez was a sports fan who loved the Philadelphia Eagles, Los Angeles Lakers, Dodgers and USC Trojans. She posted a picture of herself and a friend at the Las Vegas music festival on Instagram on Saturday.
"Please keep the Ramirez family in your prayers," a relative wrote on a GoFundMe page. "Keep them in your thoughts and celebrate the life of a young woman who has gone to be with the Lord."

Jordyn Rivera, 21
Rivera, 21, was a native of La Verne and graduate of Bonita High School. She was attending Cal State San Bernardino, where she was studying health-care management.
"I personally got a chance to know her when we spent time together last summer in London during the summer abroad program," CSUSB President Tomas Morales wrote in an email to students. "As one of her faculty members noted, we will remember and treasure her for her warmth, optimism, energy and kindness."
Quinton Robbins
Quinton Robbins was a recreation employee for the city of Henderson, near Las Vegas.
"My sweetest nephew has passed away. He was the most kind and loving soul. Everyone who met him, loved him. His contagious laugh and smile. He was truly an amazing person," she wrote. "He will be missed by so many, he is loved by so many."
Cameron Robinson, 28
Cameron Robinson was known for being spontaneous, smart and the life of any space he entered.
"If there was a heart and soul of the office it was Cameron," said Brad Jerbic, Cameron's boss and friend. "He constantly brought in dishes he'd tried to perfect, and was the resident party planner — he was supposed to plan the Christmas party this year."
Rocio Guillen Rocha, 40
Her ex-husband, Jesse Guillen, wrote on Facebook: "Words cannot explain how much it hurts me to see the pain in my boys' eyes when they found out that their mom was taken from them last night in Las Vegas by a senseless act of violence. Please hold your loved ones close. Life is too short and too precious. Please keep Marcus, Christopher and Rocio's 2 small infant children in your prayers."
Guillen had recently given birth to her fourth child and relatives said she had recently gotten engaged.
Lisa Romero
A high school secretary who loved working with children, according to her friends. A friend described her as a "sweet and beautiful woman" and said that students looked up to her.
Romero "was an incredible loving and sincere friend, mentor and advocate for students in many of our schools," Mike Hyatt, interim superintendent of Gallup-McKinley, said in a statement. "As a colleague, she was also outgoing, kind and considerate of all those she worked with, and we will miss all of these great attributes she shared with students, staff and parents in our community."
Christopher Roybal
Roybal, 28, of Riverside was a 10-year Navy veteran and general manager of a Crunch Fitness gym in Colorado. He was celebrating his upcoming birthday with his mother at the Route 91 Harvest Country Music Festival. His mother, Debby Allen, wrote on Facebook that her son's death broke her hear "in a billion pieces."
Roybal had recently returned from a tour of duty in Afghanistan.
"He went to combat and came back without being injured, and then goes to a concert and dies," Allen told reporters in Las Vegas.
Brett Schwanbeck, 61
Brett Schwanbeck was always the reliable one. "He was the one who would do anything for you," said Carla Van Hoosen.
Schwanbeck was at the Route 91 Harvest festival Sunday with his fiancee, Anna Orozco. He was shot in the head during the first volley of gunfire, Van Hoosen said. His sons made the decision to take him off life support on Tuesday.
Bailey Schweitzer, 20
Bailey Schweitzer started work seven months ago as a receptionist at Infinity Communications and Consulting, a software company in Bakersfield.
"Bailey was always the ray of sunshine in our office on a cloudy day," said Chief Executive Fred Brakeman. "No one could possibly have a bad day when Bailey was around. If you have ever called or visited our office, she was the perky one that helped direct you to the staff member you needed."
Laura Shipp, 50
Laura Shipp had such a close bond with her 23-year-old son, Corey, that they lived together in Las Vegas and were looking to buy a house.
"It was just the two of them," Laura Shipp's brother, Steve Shipp of Thousand Oaks, said in a phone interview. "He looked out for her and she looked out for him."
Erick Silva, 22
Erick Silva was the type of guy who bought hamburgers for elderly people who found themselves homeless and without supper last Christmas.
"He had a hard time saying no," his stepfather, Gregorio de la Rosa, said. "He was very generous. He liked to help other people."
So it was only fitting that Silva, a security guard stationed near the front of the Route 91 Harvest music festival, would spend the last moments of his life helping others, his mother, Angelica Cervantes, said during a vigil Tuesday at the family's home in Las Vegas.
Silva lifted concertgoers over a barricade and to safety near the front of the stage where he was stationed Sunday night, said Jay Purves, vice president for the Las Vegas branch of Contemporary Services Corp.
"He was a hero," Purves told Cervantes. "He was saving lives."
Susan Smith, 53
Smith was a 53-year-old office manager for the Simi Valley Unified School District, was also killed in the shooting. She worked for the district for 16 years.
"She was the office manager, which means she was the hub of the school. She was the center of it. Everyone who came through those doors she knew. She knew the children, she knew the staff, she knew the parents," said Jake Finch, a spokeswoman for the Simi Valley Unified School District.
Tara Roe Smith, 34
Tara Roe, who lived with her family in Okotoks, near Calgary, Canada, worked as an education assistant and model.
Sophia Models International said Roe, a mother of two, worked for the agency for more than a decade.
"She was always a friendly face and had a very caring spirit," the company said in a statement.
Both of her employers released statements grieving her death as a result of the mass shooting Sunday at a country music festival in Las Vegas.
"We are saddened, shocked and pray for everyone affected by this tragedy," the modeling agency said.
Brennan Stewart, 30
It was Brennan Stewart's love of music that drew him and his girlfriend to the Route 91 Harvest country music festival in his hometown.
"Brennan made close friends quickly; was loved and will be missed greatly by family and friends, but his memory will live on," the family's statement said, according to the Las Vegas Review-Journal.
Lt. Derrick "Bo" Taylor, 56
Lt. Derrick "Bo" Taylor's career as a California corrections officer spanned 29 years.
"There are no words to express the feeling of loss and sadness regarding Bo's passing. Our thoughts and prayers are with his family and friends," Warden Joel Martinez wrote in a memo to staff, according to a newsletter by the California Department of Corrections and Rehabilitation.
Martinez said Taylor's loss "will be felt throughout the prison, conservation camps and department."
Neysa Tonks
Tonks worked at Technologent, a technology company based in Irvine, and was the mother of three boys.
A GoFundMe page was created to raise funds for her three sons. Tonks "brought joy, happiness, fun and laughter to so many of us," a coworker wrote on GoFundMe. "She has always been there for her community in time of need, and now we would like to do the same for her."
Michelle Vo
Vo, 34, worked at New York Life Insurance in the Glendale/Pasadena area. She grew up in Northern California, attending UC Davis. One of her co-workers wrote on Facebook that she was "such an inspiration to so many of us."
"Anytime I had a question she would always be there, in the computer lab, on the phone, in the lobby, etc. I'm in shock," the co-worker wrote. "You were a true girl boss and will be truly missed."
Kurt von Tillow, 55
Kurt von Tillow was described as a great husband and friend, but it might be his laugh that some people will miss most.
"I will always remember him for his big belly laughs and smiles and tremendous friendship," Mark Baca said in a Facebook post. "Everyone was his friend. "
Steve Marchi, another friend, also recalled Von Tillow's deep and affectionate laugh.
"Kurt von Tillow was a dear friend who lit up the room with his famous belly laugh," Marchi said in a Facebook post. "If Kurt was … at your dinner table, or in the bar with you, you knew you were in for a good time."
Bill Wolfe Jr., 42
Bill Wolfe Jr. was a father of two who happily gave up his free time to coach Little League baseball and youth wrestling, friends said.
"He encouraged his kids to do their best," said Wanda Neil Davenport, whose grandson wrestled with one of Wolfe's sons. "The world has lost another good man, good father and husband. We all mourn with his family. He is in heaven and will watch down upon all of you. Heartbreaking from our family of wrestlers to his. God be with you."